Register for the School Year!
   The Griffin Foundation School District is tuition free public charter school district in Tucson, Arizona. We are a system of schools recognized as an excellent learning institution for students ages 3 through 8th grade. Griffin Foundation schools have been labeled for the majority of the years as a "Performing Plus or Performing" school, indicating we are consistently striving to reaching above State Standards for student achievement. Future Investment Middle School this past school year (2017-2018) earned the Arizona Department of Education – Letter Grade "B". The Children Reaching for the Sky Preparatory earned the Letter Grade "B".  Our teachers and staff are truly are making a difference in the academic growth of students.
  We set the bar high for our students and expect our students to achieve the highest levels of academic performance that is consistent with their abilities. We accept responsibility for creating an environment that will allow for student growth in a positive conducive learning structure. Kids with a Smile Preschool, Children Reaching for the Sky Preparatory, and Future Investment Middle School are committed to 21st century learning that prepares our students well for what is to come after their PreK-8th grade journey.  Our faculty establishes and prepares students for higher education. We incorporate a dynamic 21st century curriculum taught by highly competent professionals that are held accountable for assessment results that are vital to our students' academic success. At the Griffin Foundation School District we have zero tolerance for bullying and/or disrespecting other students/educators.
   COVID-19 Mitigation Strategies
  CENTERS FOR DISEASES CONTROL AND PREVENTION:
https://www.cdc.gov/coronavirus/2019-ncov/prevent-getting-sick/prevention.htm
      ARIZONA DEPARTMENT OF HEALTH SERVICES:
https://www.azdhs.gov/preparedness/epidemiology-disease-control/infectious-disease-epidemiology/index.php#novel-coronavirus-home
Wearing Face Covering
         Practice Putting your face covering On and Off. GFSD mandates all K-8 students and staff wear a face covering on the at school. Teach your child to not touch the inside of their face covering when taking it off and to not touch or play with the face covering while on. Consider having multiple face coverings to give you proper time to wash them between use. It is recommended to wash and dry face coverings daily.
Face Covering Mitigation Strategies
Free On-Site Learning Opportunities and Support Services
      Jesus Ojeda is an 8th grade graduate of the Future Investment Middle School class of 2020. He has shown high academic achievement at every level of his education while at the Griffin Foundation schools. This coming school year 2020-2021, he will be attending University High. We wish him well in his new endeavors and know that there are no limits on what he can achieve. To his parents, great job!
      To our graduates of the 2020 class, please remember the FIMS Motto and continue to follow your dreams never stop believing in yourself.
We are now accepting student's enrollment applications for the upcoming 20-21 school year.
 GFSD family and Mr. Griffin
Learn more about our schools!
Kids with a Smile Preschool is a child-centered, fee-based program for children 3 – 4 years of age. Our mission is to create a supportive learning environment where all members of the school, including children, parents, and staff, can feel they are accepted, nurtured and growing.

Children Reaching For The Sky Elementary School


Give your child the best public education opportunity available to achieve success. CRS is a K-5th grade preparatory.  There are no fees or tuition. We also provide breakfast and hot lunch and before and after school childcare to our students.

Future Investment Middle School

Our school enables students to become literate, self-motivated, life-long learners by providing a student-centered teaching environment in which all students are held to high academic and behavioral standards in Language Arts, Mathematics, Science, Social Studies, Computer Technology, and Investments and Entrepreneurship.
________________________________________________________________
See information about upcoming school events and news, school options for military families and printable enrollment forms! In addition, find the GFSD school calendar, Home Work schedules, and School Menus. We also have much more to offer the entire family including information on parent involvement and sleep requirements for children.
The Griffin Foundation School District is a one stop educational program to enhance the experience of our families.  We are constantly trying to find ways to improve the quality of education for your child. Our faculty and staff appreciate your support and commitment to your child's education. We look forward to the continuous success that we have maintained in meeting the Arizona State Academic Standards.
Visit Our Newly Updated Student Practice Link: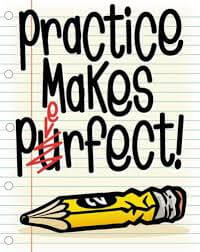 The Griffin Foundation provides a variety of education tools to help our students succeed! Visit our Student Practice page to see the different programs available, including the Khan's Academy, to practice a variety of subjects. You can visit Study Island and Plato and also see AzMERIT and AIMS Science practice assessments.  Students can practice as much as he/she has time to develop their skills and improve their academic growth. Parents should allow a predetermined amount of time per night for their child to practice. If you need assistance, our IT/Computer Instructor will assist you with this process.
Average Teacher Salary in compliance with (A.R.S. § 15-189.05).
The average salary of all teachers employed by the charter school for the 2020-2021 current year:  $43,916.71
The average salary of all teachers employed by the charter school for the previous year: $40,275.46
The dollar increase in the average salary of all teachers employed by the charter school for the current year: $3,641.25
The percentage increase in the average salary of all teachers employed by the charter school for the current year: 9.04%
Future Investment Middle School
Children Reaching for the Sky Preparatory