School Breakfast and Lunch Menus
All students attending Children Reaching for the Sky Preparatory and Future Investment Middle School eat free hot meals for breakfast and lunch under the National School Lunch Program.
Pre-K thru 8th Grade October Breakfast Menu
Pre-K thru 8th Grade October Lunch Menu
Acceptable/Non Acceptable Food List
School food directly affects students' health, learning, and lifetime wellness habits. It can also play a powerful role in driving positive change in our nation's food systems.
School Food Shapes Learning and Health—and Our Food System
At HSC, we take a systems approach to transforming school food and recognize the powerful role that policy plays in determining what students find on their cafeteria trays.
We place a high priority on school food policy because we recognize its power to: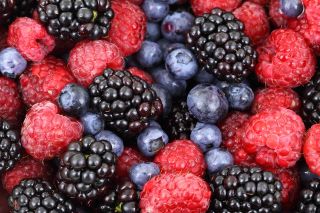 Fuel learning: Healthy meals support schools' core mission of education, especially when it comes to boosting students' concentration, focus and cognitive function. A vast body of research shows that improved nutrition in schools leads to increased focus and attention, improved test scores and better classroom behavior.
Support healthy habits and consistent messages: Nutritious school food helps students develop lifelong healthy eating habits. It also contributes to a culture of wellness at school, reinforcing nutrition education messages from teachers. Healthy school food can also 
increase school connectedness and reinforce to children, families and community that students' health and well-being are valued.
Drive change in the marketplace and food system: We see school food as a lever for food systems change. School food is a $16.3 billion federally funded program. This use of public dollars creates an important opportunity and responsibility for a policy discussion about nutrition standards, procurement and food systems. Strong nutrition standards in the school meal program can drive changes in the consumer markets. School food also influences the taste buds and values of the next generations of consumers.
A healthy s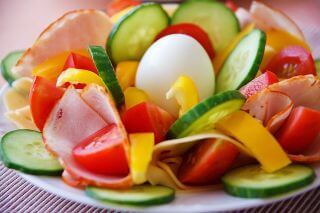 chool nutrition environment makes it easier for students to make healthy choices by giving them access to nutritious and appealing foods and beverages, consistent and accurate messages about good nutrition, and ways to learn about and practice healthy eating. Within a healthy school nutrition environment, school nutrition services provide meals that meet federal nutrition standards for the National School Lunch Program and School Breakfast Program, as well as the health and nutrition needs of all students. They also help make sure that foods and beverages sold outside of school meal programs meet Smart Snacks in School nutrition standards.
    

"USDA is an equal opportunity provider and employer."