The Griffin Foundation History and Mission Statement
The mission and focus of the Griffin Foundation, Inc. for the past 24 years has been to enhance the lives of children through education, childcare, health, and nutrition.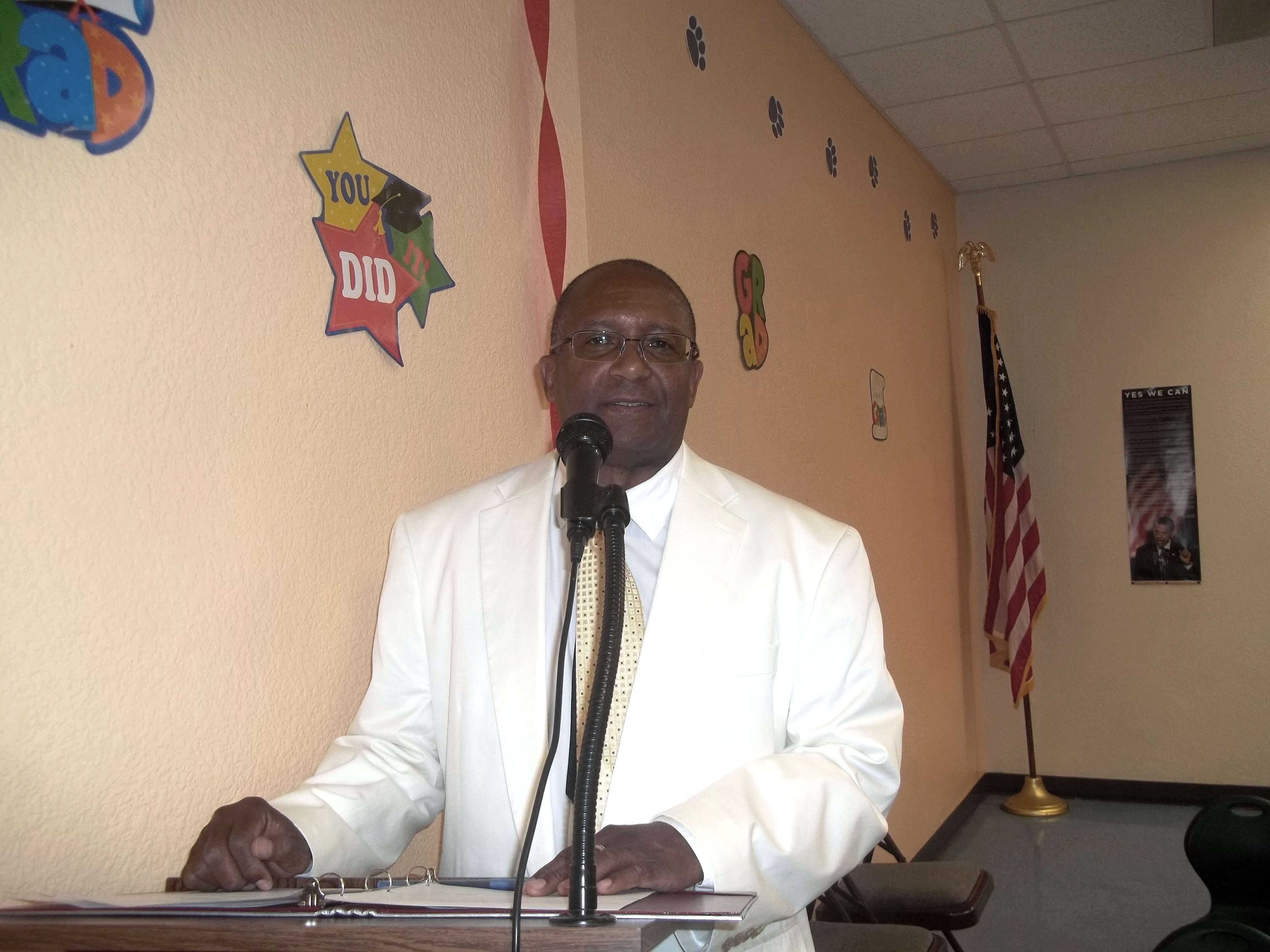 The Griffin Foundation, Inc. was established in Tucson, Arizona, in 1994 as a 501(C)(3) nonprofit organization. The foundation was named after the founder, Mr. Lee Griffin, because of his commitment, vision, and dedication to enhance the lives of children through education, childcare, health, and food nutrition.  Mr. Griffin was born in Baton Rouge, Louisiana and relocated to Tucson in the late 70's.
Mr. Griffin has been in education 24 years and brings a wealth of knowledge both in education and business. He has designed, organized, and implemented 3 educational institutions (Kids with a Smile Preschool, Children Reaching for the Sky Elementary School, and Future Investment Middle School).  His vision continues to motivate students of all ages to Believe in him/herself, Rise to a higher level, Act and achieve to a successful end, Visualize in their goals and dreams to form a mental image, and Evolve as an individual into a style of one's own to overcome the challenges that are ahead.  As part of Mr. Griffin's philosophy, students learn to be "BRAVE".
Mr. Griffin served in the U. S. Army towards the end of the Vietnam era and was stationed at the Fort Huachuca Electronic Proving Grounds in Sierra Vista, Arizona as an Electronic Technician.  After serving his country, he graduated from the University of Arizona, in 1984, with a Bachelor of Science Degree in Operations Management and Management Information Systems.  He started his professional career after college with the Federal Government, United States Army Information System Command at Fort Huachuca, Arizona, as an Operations Consultant. Because of his experience and related degree, Mr. Griffin was hired as an Industrial Engineer and Cost Account Manager by General Dynamics, in San Diego, CA. During which time he managed a budget of over 4 million dollars in the Industrial Engineering Department of the Advanced Cruise Missile Program.
The Griffin Foundation School District's faculty and staff have committed their lives to the creation of an everlasting learning experience for children to attain a quality education in a positive school environment. The establishment of a solid academic internal learning structure has allowed our schools to be recognized by the Arizona Department of Education as earning the letter grade of "A" for Future Investment Middle School and letter grade "C" for Children Reaching for the Sky Elementary School. Students learn about the importance of family, unity, teamwork, goals, discipline, faith, and respect while receiving a quality education. Our elementary students are taught seven building blocks to success as part of our creeds, and they understand that "Children are our future leaders of tomorrow". Students use 21st Century learning methods in Science, Mathematics, Finance/Stock Market Investments, Entrepreneurship, & Computer Technology in a global economy. We also offer sports programs to elementary and middle school students and provide a before-and after-school program that is licensed by DHS/DES.  Mr. Griffin's long term goal is to one day offer education opportunities of higher learning to high school students in preparation of college.
To assist students that are academically struggling in class, our district offers before and after school intervention classes in Math and Reading, as well as tutoring pull-out program in Math and Reading when grant funds are available. The Griffin Foundation School District hires certified teachers from across the country, including Arizona certified teachers. The Griffin Foundation School District is currently working with teachers from the Philippines in an exchange program. These teachers come with many years of teaching experience and a passion for education. Our students learn within a structured, positive, and caring classroom environment.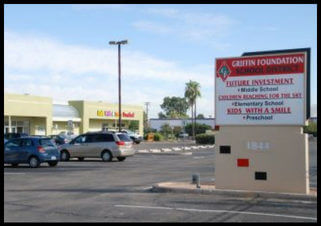 The Griffin Foundation School District has a written policy or policies prohibiting discriminatory harassment or bullying of students on the basis of sex, race/color/national origin, and disability. Written policy or policies must be for all the categories of discrimination.